Breaking Radio Silence

Sep 14, 2016

Blogging
,
Featured
,
The Business
,
Writing
It's been a bit since I've had an update…and actually had a version of this post already half-way written, only to scrub it at the last minute with some equally last minute changes.
I was prepared to announce I'd seen an awesome draft of the cover for HIGH WHITE SUN, the follow-up to THE FAR EMPTY, and that we were circling a firm publication date, when the fine folks at Putnam decided to change their own schedule around. The end result? You likely won't be seeing High White Sun next year in the Summer of 2017.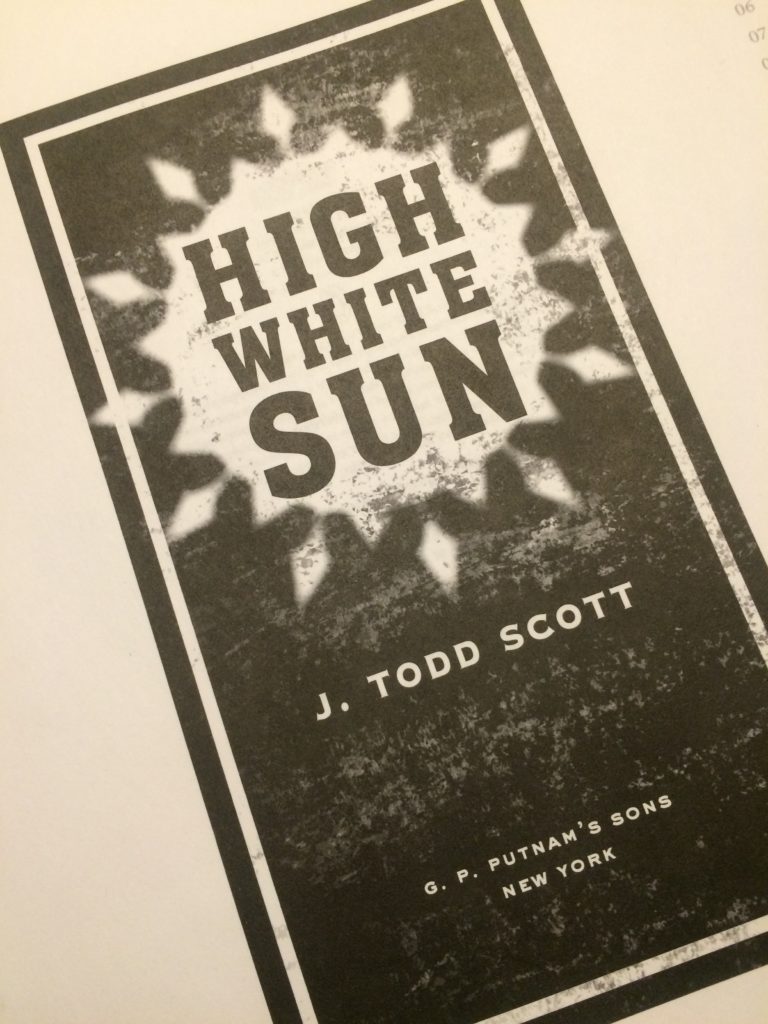 Instead, I think you should see it in the Spring of 2018 – March or April (about 9 or 10 months later) – where it will be immediately proceeded by the paperback release of THE FAR EMPTY, which is likely to have a brand spanking new cover of its own!  Everyone's excited about HIGH WHITE SUN and the continuing stories of Chris and America, and this extra time (and the closely-aligned reissue date of the THE FAR EMPTY) will allow Putnam to emphasis and introduce both books as part of what we all hope will be the (very) long-running Big Bend Series…
However, none of this changes -my- writing schedule. A first draft of the next book, THIS SIDE OF NIGHT, is almost done, and after I turn that over to my amazing editor, I'll dive right into the stand-alone, THIRTEEN DAYS. Also, I'm set to attend the Texas Book Festival in November where I'll be on some panels, and although I can't make it to Bouchercon this year, I hope to next year where I can catch up with some of the authors I've gotten to know this past year. And last, but certainly not least, I will be on Jenny Milchman's Next Steps blog talk radio show next week (September 21 at 8:00 EST) with Brian Panowich (author of BULL MOUNTAIN), so listen for me there.
It's been a fantastic few months since THE FAR EMPTY's release – I've received so much positive feedback. and it's been absolutely wonderful to hear from everyone who's read and enjoyed the book. While I'm a little disappointed HIGH WHITE SUN won't be out next year, I love the book and I think everyone who enjoyed THE FAR EMPTY will find more of what they liked, and those who are just taking their first trip to the Big Bend with a HIGH WHITE SUN, will be glad they did. As I can release more info about that book (maybe even a page or two?), I'll put that out.
That's all for now – JTS

2 comments
Leave a Reply