October Desert

Oct 19, 2014

Blogging
,
Featured
,
Uncategorized
I love October… There's something about the crisper weather, the skies getting dark a little earlier, and the easy excuses to watch football and hang out inside that I've always enjoyed. Pumpkins and hay bales! Unfortunately, the Great American southwest leaves a little to be desired in this area, although we have our moments, too, I guess.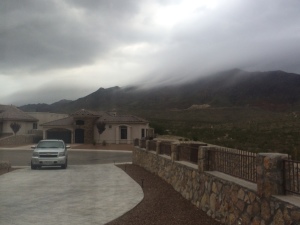 I like the ebb and flow of the seasons, the obvious passage of time, and it's the thing I miss the most when I'm living out west. When I was transferred back to Virginia for the first time in a long time, the thing I was most excited about was experiencing a real fall and spring. The southwest has its own stark beauty, but it's immutable – living out here can sometimes feel like being stuck in amber. There are amazing sunsets though –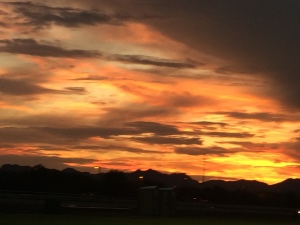 Time may stand still around here, but work does not! I'm 40k into the new WIP, and I have the next 10 chapters outlined. Although I'm not "officially" competing in NaNoWriMo this year, I'm pushing hard (i.e., "experimenting") with upping my daily word count high enough to have the new book done (okay, mostly done) by Christmas.
We might not get snow then, but I'll keep my fingers crossed!

Comment
Leave a Reply