Traveling Man…
My career has been defined by movement…it's the nature of the business I'm in. I've lived on both coasts and a few places in between, and I've even lived overseas. In the last 20 years, I haven't stayed in one place longer than five years.
Next June The Far Empty hits shelves, and it's very much a Texas novel. The entire story is informed by its unique setting: the Big Bend region of West Texas. It was an area I wasn't familiar with until I moved here over two years ago, and although I had part of the story in my head for a while, it didn't come together until I spent some time in the Big Bend for (naturally) work (and the genesis of TFE from a few words jotted down on the back of an envelope is a whole other story).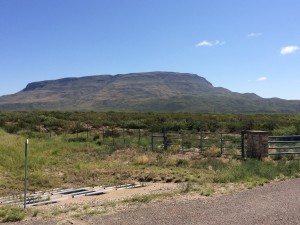 It will be impossible to talk about The Far Empty without talking about Texas and the time I've spent living here, so does that make me a Texas writer? I don't know. TFE's sequel is set in the same region, and so will any other books in the (hoped for) Big Bend series, but it's likely that I won't always be a "Texan." My work could pull me away tomorrow, and if it does, what does that mean for the authenticity of my Texas-set novels?
I wrote a book before TFE while living in Virginia, but a good chunk of that book is set in a small fictionalized version of Vado, New Mexico. I didn't know anything about the area other than what I'd researched, and I wouldn't consider that book a New Mexico book at all – I could have picked anywhere really, and it wouldn't have changed the dynamics of the story. What's interesting is that by pure coincidence, I now live right on the New Mexico/Texas border, within a few miles of the real Vado. I drive through there all the time, and I have to say, my version is pretty damn close to the original…
Not every writer is tied to "place," but some of the authors I've come to know a little lately, such as David Joy and Brian Panowich, definitely have a "writing home." Their books are cut from the very places they live, and wouldn't exist but for those places – their stories are steeped in the language and culture and people of the regions they call home. That doesn't mean that's all they'll ever write, but they're proud to claim that identity.
My hope is that even if I have to move out of Texas, I can still lay claim to some Texas authenticity. Of all the places I've lived, I've loved living here more than any of them, and I'd like to think that with every new Big Bend book, I'll further cement my credentials as a "Texas writer." It's a tag I'm happy to wear…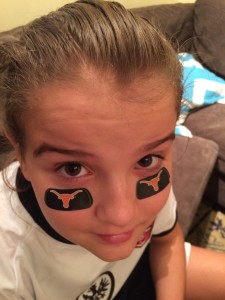 Other updates – I recently flew into New York to meet with the great folks at Putnam to talk about The Far Empty's release. We're looking at next June, and we're just starting to sketch out a book tour and signings and all that. Hopefully I will be coming to a town near you!
Also, I'm submitting TFE's sequel this weekend, tentatively called High White Sun. I actually like the title quite a bit, but as I've learned, it's never a good idea to get too wedded to one too early. This book was a little more challenging than TFE only because it's bigger and broader in almost every sense. I'm happy with it, but I imagine some cuts will be coming. Now, it will be on to another book.
Finally, I've had the chance to see TFE's cover, or at least the work in progress. I can't wait to show it off, and when I do, shortly thereafter I'll also be scrapping this website and debuting a new one!
It's been incredibly busy the last two months, and I'm looking forward to heading into the holidays. As we head into the new year, I'll be pushing more and more TFE information into the world.
A little West Texas – Big Bend gallery…

Comment
Leave a Reply